Kristoffer Ardeña:
Basahan
February 21st - 23rd, 2020
Exhibition
Palm Drive, Manila, Philippines
Art Fair Philippines 2020
Tropical Futures Institute participated as an exhibitor for Art Fair Philippines 2020 alongside artist Kristoffer Ardeña
Instagram:
@kris_ardena
E-mail:
kristofferardena@gmail.com
---
ARTIST PAGE
works for sale
COLLABORATORS
PROJECTS
For inquiries on works for sale, e-mail
sayoka@tropicalfutures.institute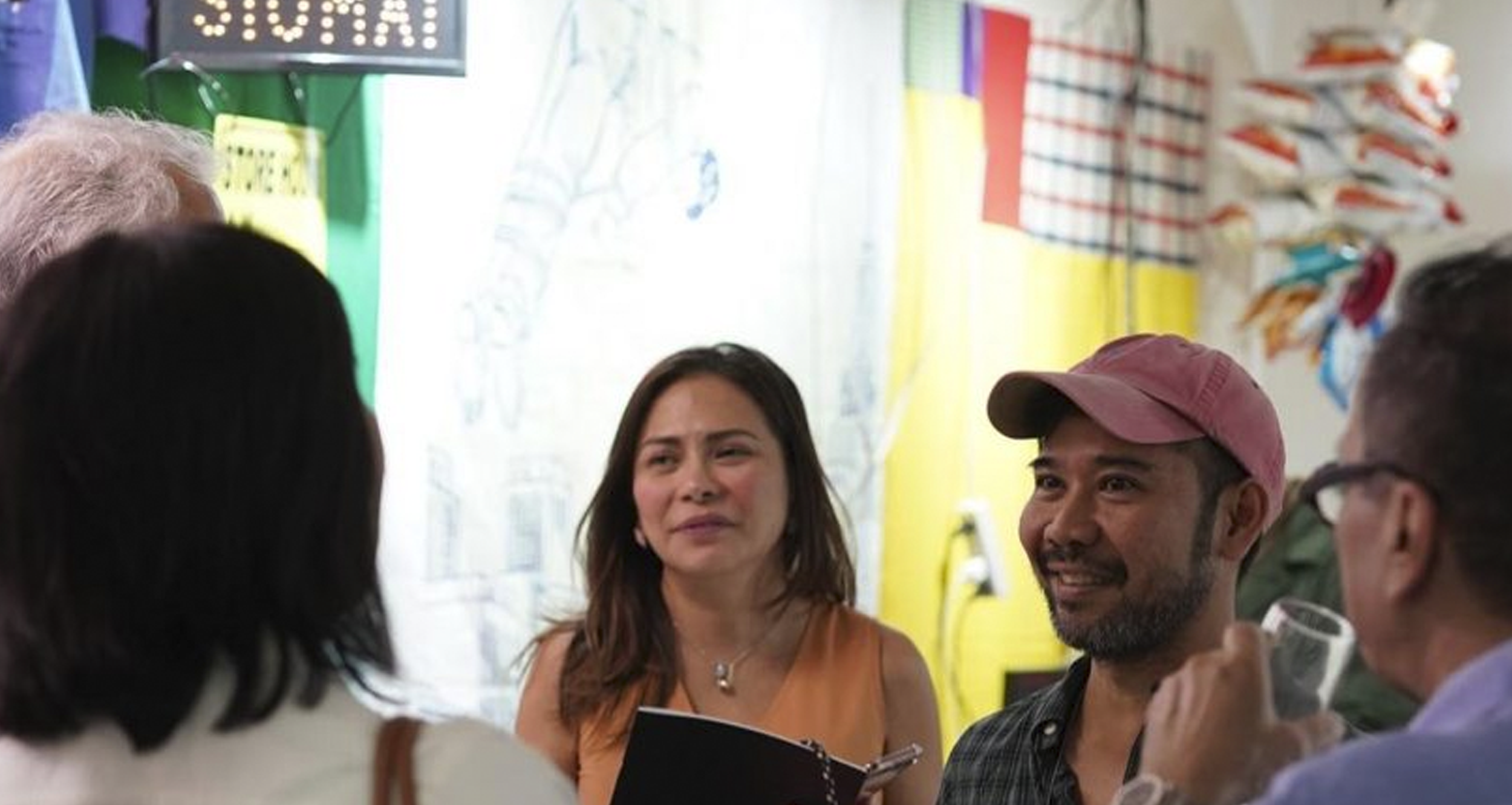 ---
For Art Fair Philippines, Kristoffer Ardeña explored the Basahan knitted door mat, a common household material sold in different stores nationwide. All over the country, usually small time entrepreneurs collect scraps of fabric from tailoring shops, cut them into strips and knit them into rectangular doormats. In the context of adaptive reuse and models of circularity in his upcoming solo presentation at Artfair Philippines 2020 with Tropical Futures Institute. "Basahan" represents work based on the socio economic conditions that surround Ardeña's studio and practice. Material scarcity and abundance also reflect ideas of dystopia/utopia and new frameworks in which we could be approaching material manufacturing in order to combat waste and outdated modes of production. The concept of 'basahan' is ubiquitous in the Philippines, we see it everyday, we touch it everyday. The practicality and simplicity of the upcycled object holds ideals of the future and carries a distinct symbol woven into each piece. From the color combinations, the basketball jerseys and the synthetic fibers. The journey, combination and deconstruction of the materials in 'Basahan' offers another look at the beauty in the everyday object.⁠
Basahan by Kristoffer Ardeña was featured at Palm Drive, Makati City, Manila from February 21-23, 2020 for Art Fair Philippines 2020.