Rubber Factory,
Future Fair NY
May 5th - 7th, 2022
Exhibition
Chelsea Industrial, New York, USA
Future Fair New York 2022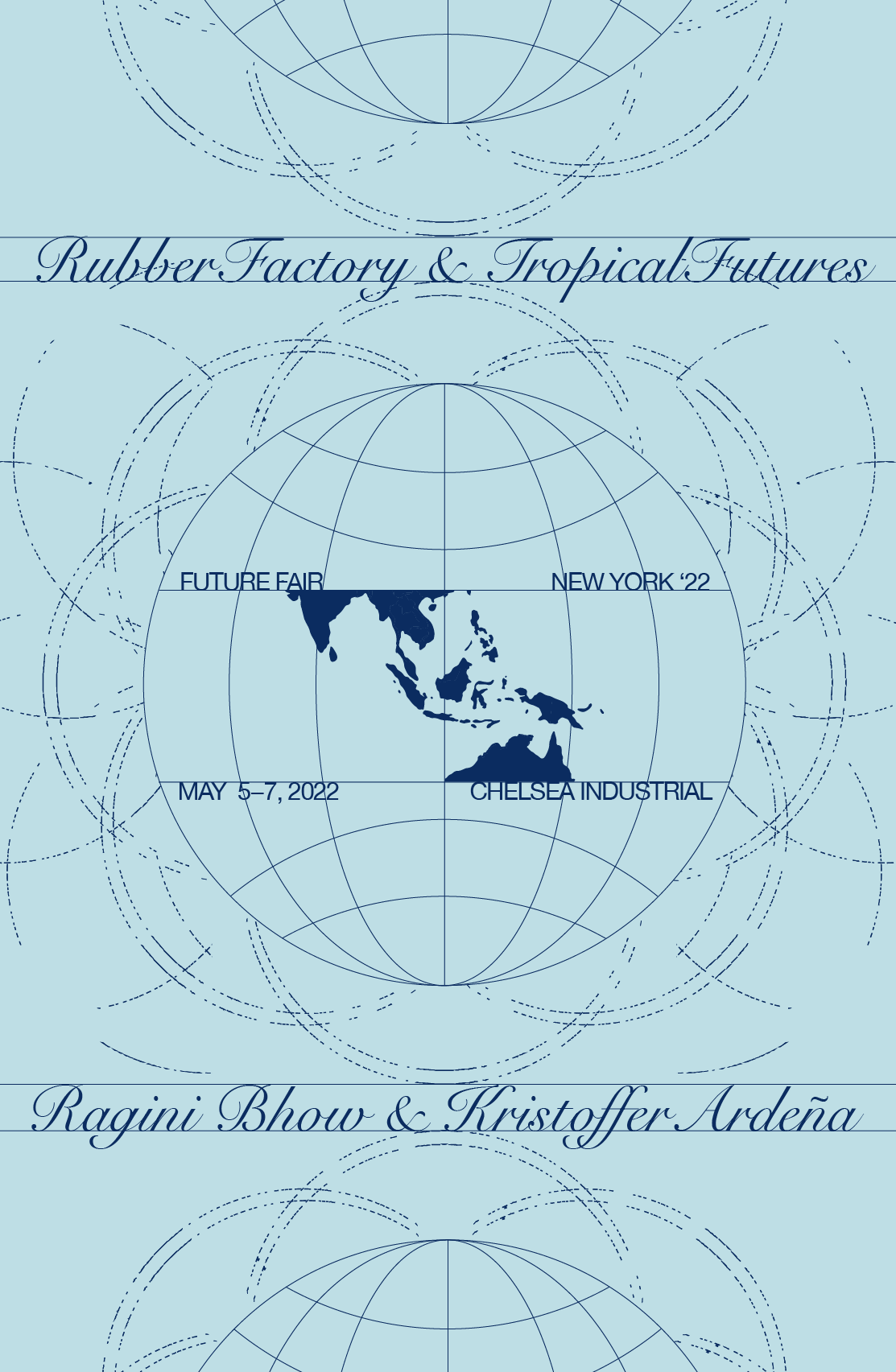 Instagram:
@kris_ardena
E-mail:
kristofferardena@gmail.com
---
ARTIST PAGE
works for sale
COLLABORATORS
PROJECTS
For inquiries on works for sale, e-mail
sayoka@tropicalfutures.institute
---
Hosted by Rubber Factory, Tropical Futures Institute presented Kristoffer Ardeña's "Basahan" exhibition in Future Fair New York 2022. Geographic materiality and the lived-in experience of Kris's studio based on the tropical island of Bacolod is one of the major touch points presented in "Basahan." The meticulous paintings of these up-cycled waste fabrics woven into inexpensive everyday rugs represent the origin of materials "rooted in the daily life of people here in the Philippines" and create the visual language of his work.
The collaboration was named one of the
Best Booths at New York Art Week 2022
by Artsy Editorial:
Superposition and Rubber Factory make a particularly compelling match, as both galleries chose to showcase dynamic abstractions by artists of color. Mike Tan, owner of Rubber Factory, echoed that sentiment in discussing the works of the two artists he's showing:
Kristoffer Ardeña
and
Ragini Bhow
. "Everyone wants to support more diverse voices, but as artists of color, they want there to be a more rounded perspective of what we create," Tan offered. "Beauty and craft, these things are domains of the master narrative—those should also be available to artists of color; they should be able to dictate what is beautiful." Ardeña is based in the Philippines and creates pieces from tarpaulin and house paint that are so densely layered they crack, speaking to the decay of the Earth, while also drawing on traditional Basahan rug making. Meanwhile, Bhow creates works that reflect on her experiences in the Rajasthan desert. Two canvases are shimmering constellations of blue and black—paintings made from minerals like mica, lapis, and obsidian. And whereas those intricate works seem to absorb light, nearby, her finely worked metal sheets, embedded with elaborate patterns, seem to emanate it.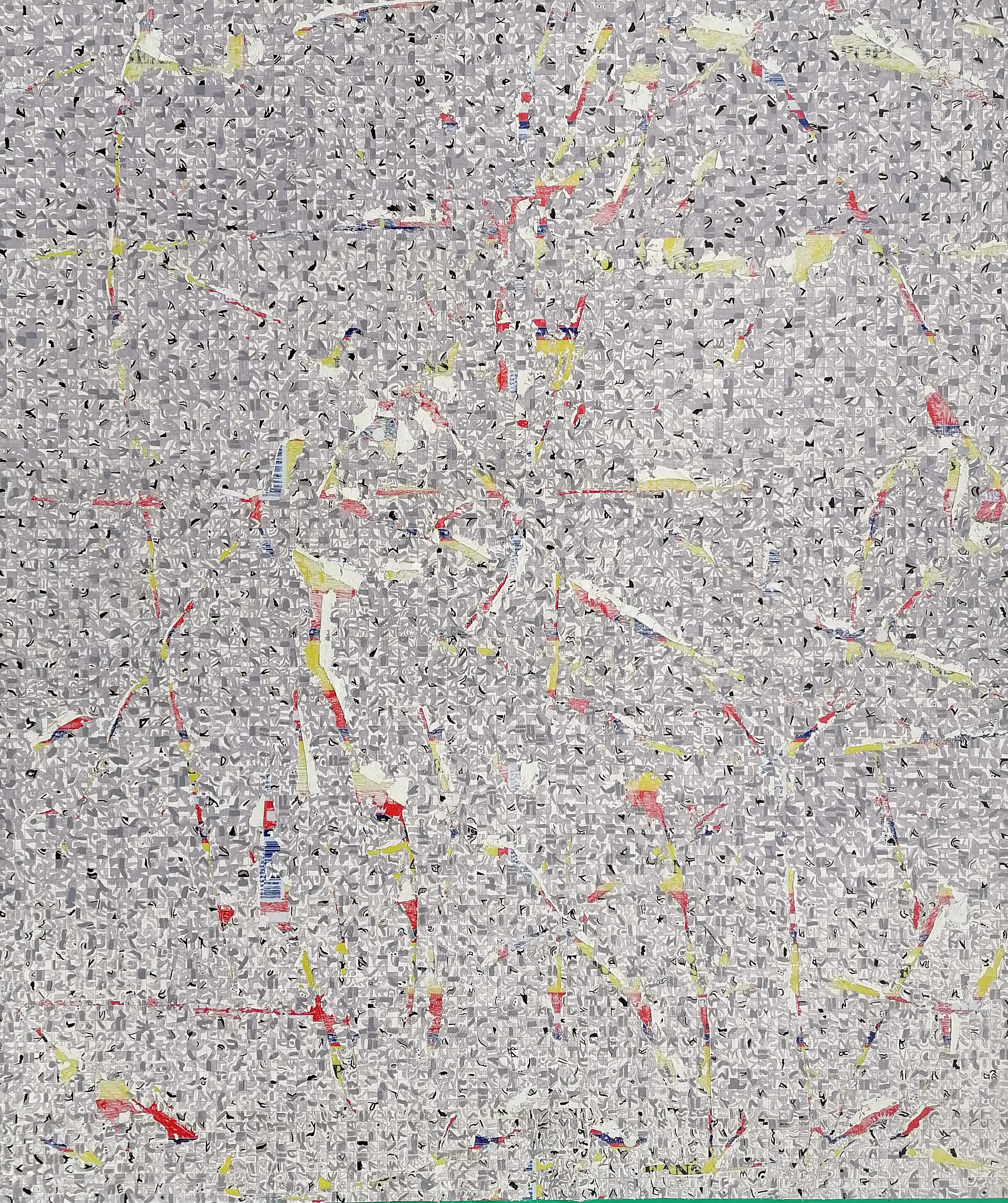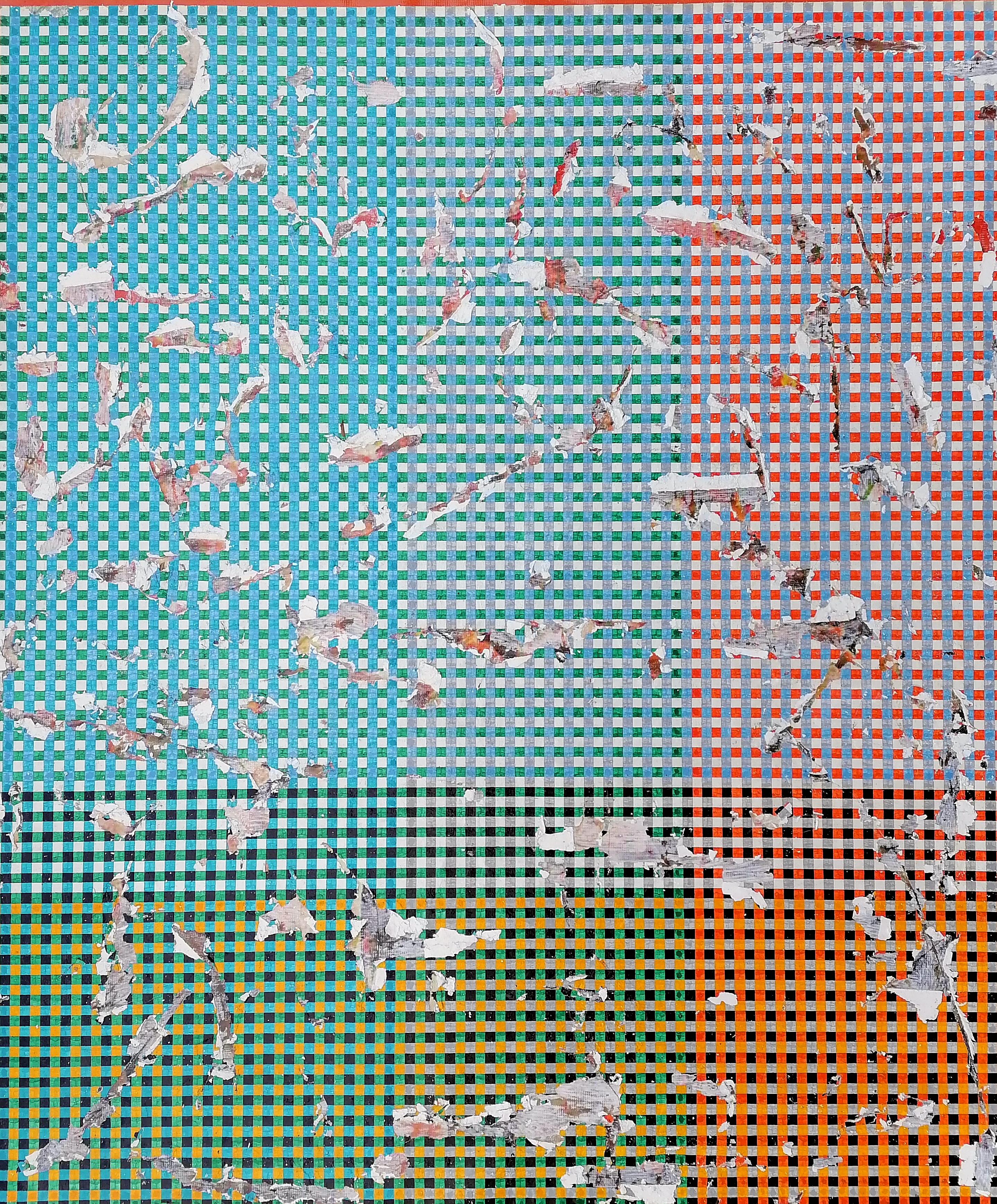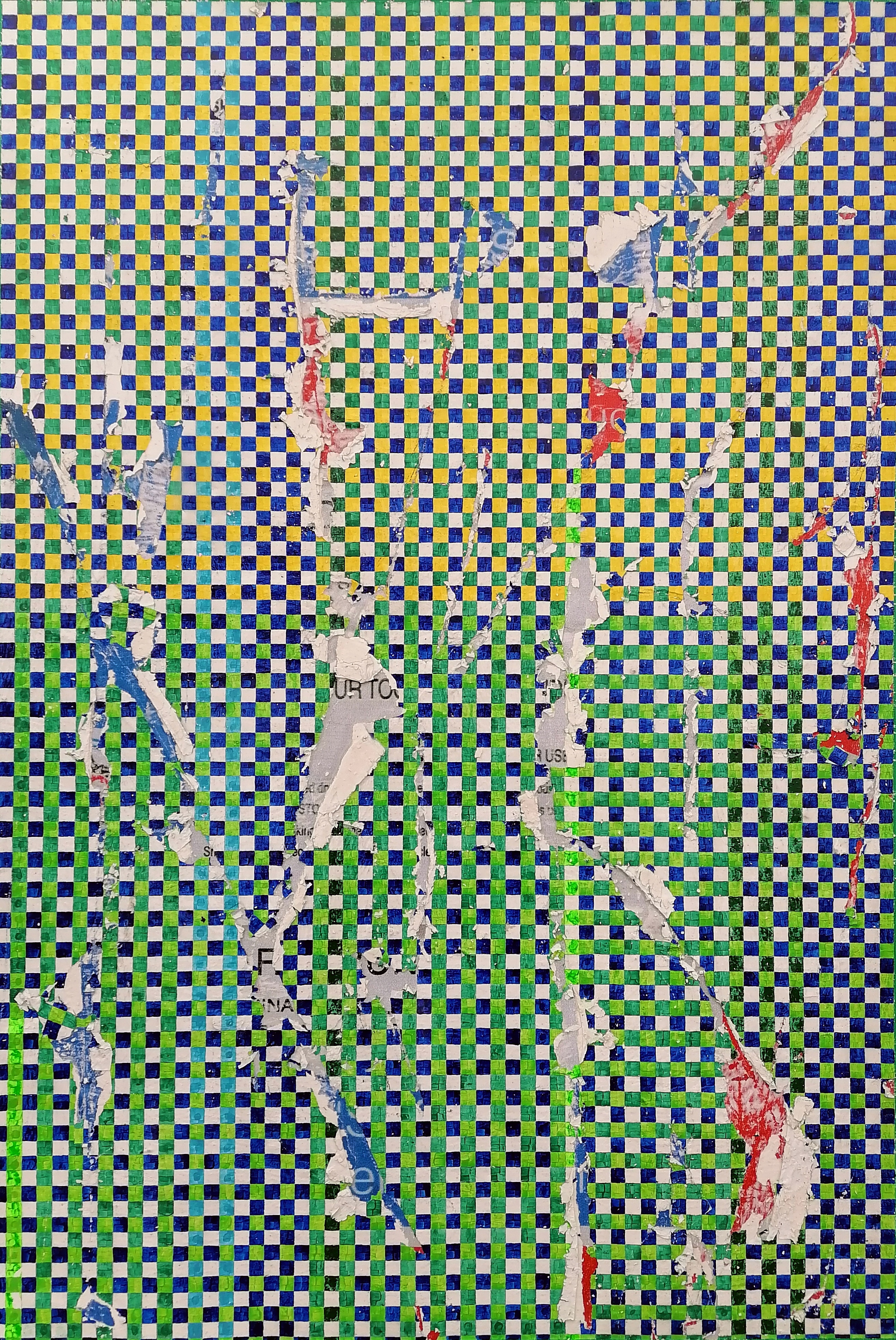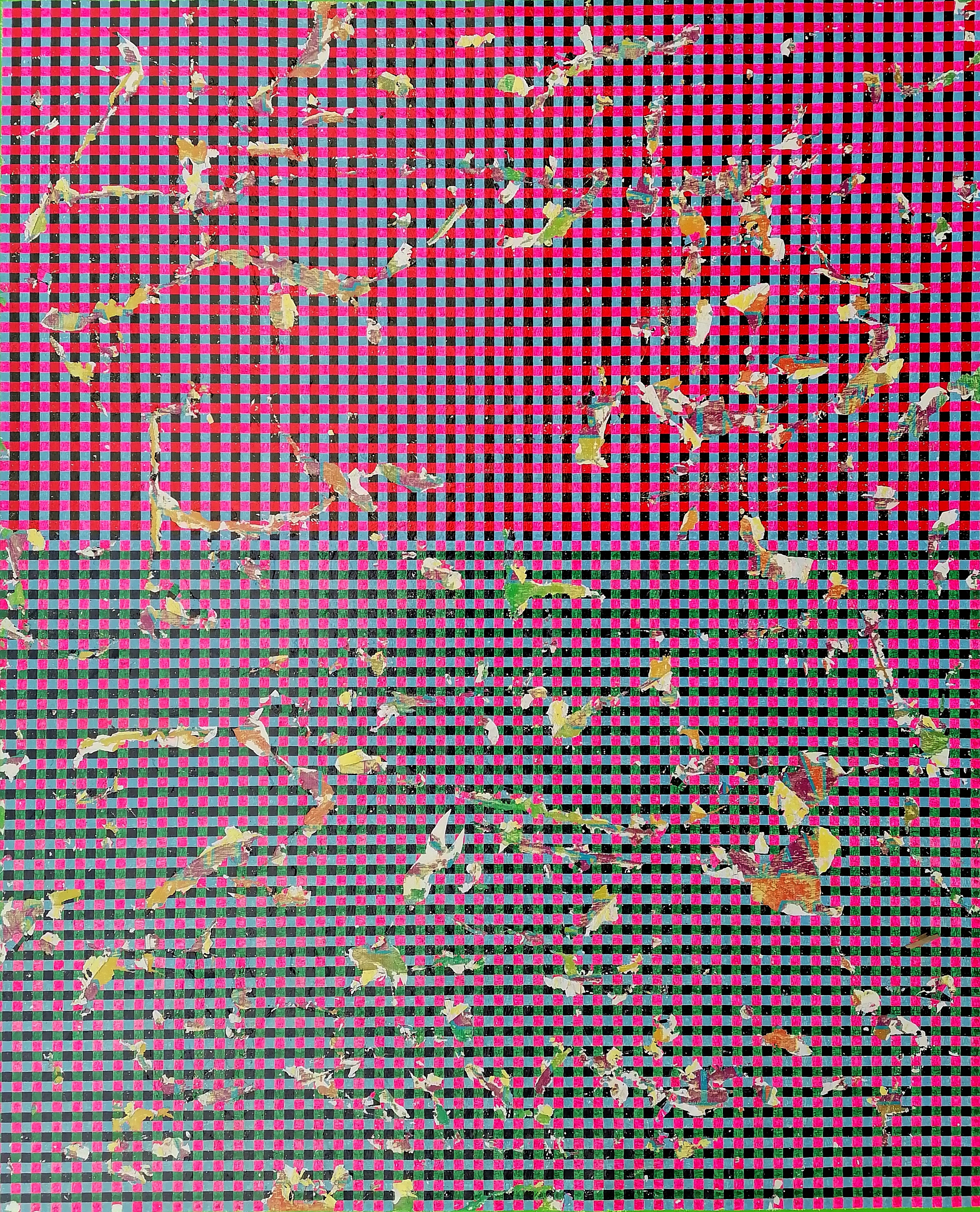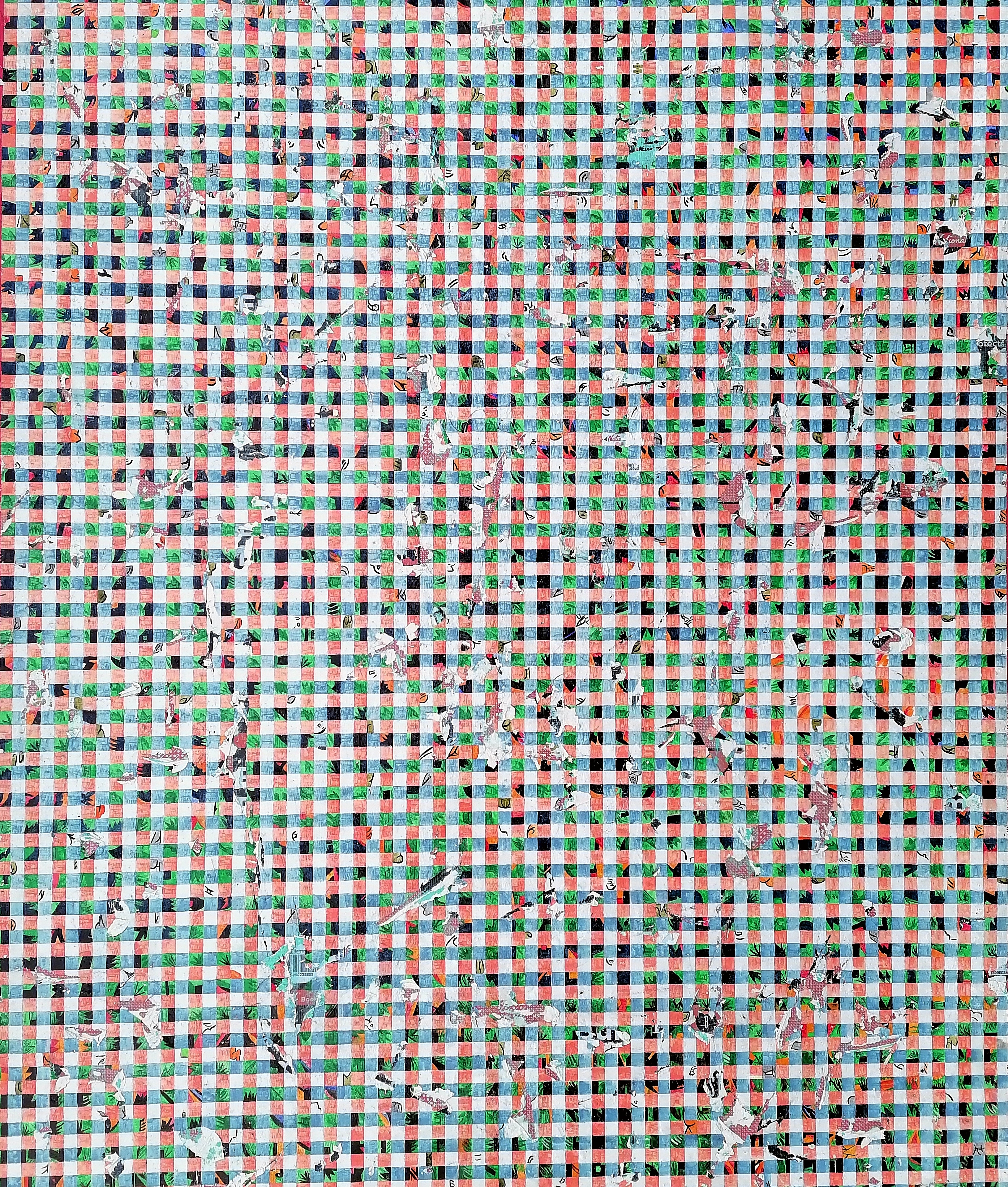 Basahan by Kristoffer Ardeña was featured at Chelsea Industrial, New York, USA from May 5-7, 2022 for Future Fair New York 2022.
CREDITS — Photography:
Mike Tan and Keenon P.