Art Dubai Digital 2022
The 15th Edition of Art Dubai
March 11 - 13, 2021
Exhibition
Dubai, UAE
Madinat Jumeirah Conference and Events Centre
For Art Dubai 2022, Chris Fussner of Tropical Futures Institute curated the Digital Gallery section focused on NFTs, cryptocurrency, video art and virtual reality. ⁠
Bright Moments Gallery
Cyber BAAT
DASTAN x NFTation
Emergeast
Fingerprints DAO
Gazell.Io
HORIZONS by SO-FAR & AORA
Institut
Keumsan Gallery
Anna Laudel
MORROW Collective
NFT Asia
Pilevneli
Postmasters
Sanatorium
Art Dubai Digital Artist Commission
Volte Art Projects
Window Project
---
A new fair section for
Art Dubai 2022
exploring the digital and NFT art worlds examines the context out of which NFTs, cryptocurrency, video art and virtual reality (VR) have grown since the rise of digital art in the 1980s, including those who are leading the way in the rapidly expanding digital art space.
Bright Moments Gallery
X16
LOS ANGELES, UNITED STATES
NEW YORK, UNITED STATES
BERLIN, GERMANY
Bright Moments Gallery is an on-chain Decentralized Autonomous Organization (DAO) that specializes in live NFT minting experiences. Ownership of a CryptoCitizen NFT grants membership in the DAO, and every member has equal rights, equal say and equal footing.
Cyber BAAT
X13
METAVERSE
Cyberbaat is a collective of artists of African descent on the blockchain. It is structured as a DAO, allowing artists to collectively fund projects, installations and exhibitions. The main goal is to increase representation of artists of African descent on the blockchain, while providing them with safe and sustainable avenues to build their careers in web3.
DASTAN x NFTation
X17
TEHRAN, IRAN
Dastan's Gallery has evolved from Dastan's Basement and was established in 2012 by Hormoz Hematian. The gallery now consists of 4 different programs called Dastan: Outside, Dastan's Basement, +2 Gallery, and Parallel Circuit. As of September 2021, it has started working with NFTation.io in order to better assist artists it works with on the digital frontier as well as decentralized platforms. All together, it strives to bring the full spectrum of Iranian contemporary Art to the world.
Emergeast
X4
LONDON, UNITED KINGDOM
Emergeast is the MENA region's first and leading online gallery championing emerging and mid-career Middle Eastern and North African artists while empowering the latest generation of collectors through storytelling.
Fingerprints DAO
X6
DIGITAL
Fingerprints DAO curates and collects artworks that use smart contracts in exceptionally creative ways. They bring together artists and builders to produce fingerprints of the blockchain.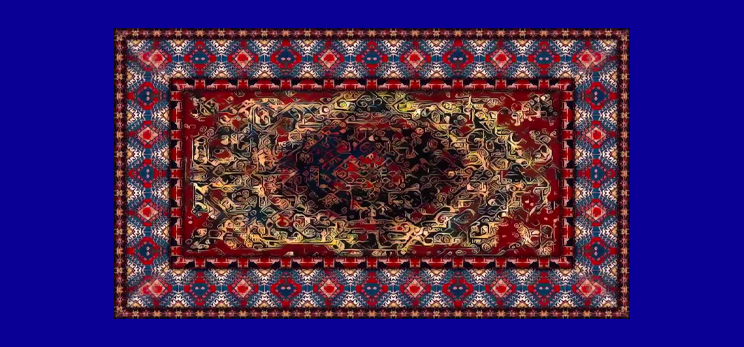 Gazell.Io
X15
LONDON, UNITED KINGDOM
GAZELL.IO is the digital arm of Gazelli Art House comprising of a physical exhibition programme showcasing a digital artist every six weeks, a monthly online residency programme, NFT initiatives and collaborations, and a permanent VR art gallery.
HORIZONS by SO-FAR & AORA
DIGITAL
HORIZONS is a partnership between acclaimed virtual platforms SO-FAR and AORA. At the heart of HORIZONS is a co-curated virtual gallery where one can explore significant exhibitions and NFT drops. Dedicated to bridging communities and building in the Web3 space with care, HORIZONS combines its virtual activity with a physical footprint through engaged art fairs, festivals, biennales and performing arts centres around the world. In the spirit of decentralised horizontality, HORIZONS will include other key stakeholders in Web3, ReFi and the larger arts landscape, evolving into a DAO by January 2023. The mission of HORIZONS DAO will be to pioneer new forms of interdisciplinary research, sustainable revenue streams and art x tech products in the metaverse and physical realms.
Institut
X2
LONDON, UNITED KINGDOM
Institut is the premier art world NFT platform. Founded by an innovative team with over five decades of experience at every level of the contemporary art market – from curatorial programming and developing the careers of a diverse range of artists, to building esteemed collections for some of the world's most prominent collectors. Institut's core mission is to empower artists and broaden the contemporary art audience by harnessing the power of new technologies.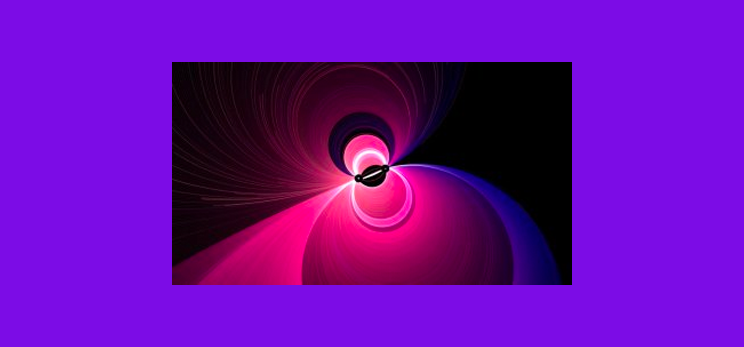 Keumsan Gallery
X8
SEOUL, KOREA
Since Keumsan Gallery was founded in 1992, it has been active to be an entity that performs the role of communicating with influential art markets in Korea.
Anna Laudel
ISTANBUL, TURKEY
DÜSSELDORF, GERMANY
Anna Laudel hosts extensive exhibitions where Turkish and international artists exhibit their works. Dedicated to becoming one of the leading dynamic contemporary art centres in Istanbul, the gallery aims to reach the widest audience possible by growing with the artists it represents.
MORROW Collective
X3
DUBAI, UNITED ARAB EMIRATES
MORROW Collective is an NFT Fine Art consultancy founded in March 2021. The gallery works with galleries, artists, and museums to introduce them to the NFT space and provides a premium service for new and existing collectors.
NFT Asia
X11
SINGAPORE
NFT Asia is an open and inclusive community centered on uplifting Asian and Asia-based artists and creatives.
PILEVNELI
X7
ISTANBUL, TURKEY
PILEVNELI conveys a fresh new spirit with an international perspective to the contemporary art scene of Istanbul and the region. Focused on contemporary art, PILEVNELI carries a body of local and international artists who are unique and consistent in their practice.
POSTMASTERS
X1
NEW YORK, UNITED STATES
ROME, ITALY
POSTMASTERS, specializes in custom produced, all on blockchain, rights-enabled, innovative, digital and physical NFTS. They bring contemporary and historical digital works to the crypto ecosystem.
SANATORIUM
X9
ISTANBUL, TURKEY
Since the day it was founded, SANATORIUM has carried out many exhibitions both at national and international levels. SANATORIUM represents artists based on critical thinking and experimentation. One of the main missions of the gallery is to serve as a platform that offers space for intellectual approaches, even if they might sometimes contradict each other.
Art Dubai Digital Artist Commmission
Yugen by Martha Fiennes explores the boundaries of a radical new media where art, digital technologies, and film practice fuse together to form new possibilities of creative expression. She brings to the project substantial experience of filmmaking, visual effects and digital media technology, resulting in a pioneering 'hybrid' media with an almost fine art sensibility. The hybrid media utilises generative computer coding technologies to enable a continuous, non-predictable, self-selective visual display. The experience is further amplified by a hypnotic music and sound score written by composer Magnus Fiennes. Fiennes describes her works as 'visual evocations'. They evolve and mutate slowly while the work itself makes all decisions as to 'what happens next'. The 'narrative control' is therefore relinquished to the computer engine which powers the work. There is no 'looping' or repeat play as in traditional film and video, neither are there any hard 'cuts' or edits. Each viewing encounter is spontaneous and unique and offers a highly meditative experience – we might even say the work is 'alive'. Yugen premiered at the 75th Venice Film Festival and has been showcased at several high-profile institutions including: the Palazzo Grassi Museum, The Serpentine Gallery with Hans Ulrich Obrist, at LACMA during Frieze LA, Christie's, New York, where it headed the Art & Tech Summit in 2019 and at the IMAX, The Science Museum, London, in 2019 where it was the centrepiece of an exuberant debate about the future of Art & AI. Fiennes' inaugural work utilising this media, Nativity (2011), has been showcased at the V&A; the National Gallery, London; Sotheby's London and Paris; the Venice Biennale 2017, and The Hermitage Museum, St. Petersburg, Russia.
Volte Art Projects
X10
DUBAI, UAE
MUMBAI, INDIA
Founded by Tushar Jiwarajka in 2009, Volte Art Projects represents and works on projects with renowned and celebrated international contemporary artists and collectives including: Sheba Chhachhi, Francesco Clemente, Wim Delvoye, Ranbir Kaleka, William Kentridge, Mario Klingemann, Nalini Malani, Humans since 1982, SMACK, James Turrell and Based Upon. Over the past 12 years, it has achieved distinction as one of the most significant art initiatives in the Indian subcontinent. Today, following a move to the UAE, it envisions to become a leading gallery in the Middle East and aims to foster and evoke an experiential and creative milieu within the contemporary art scene, by showing works that often blur the boundaries between art, design, science and technology. The curatorial programme introduces large-scale, monumental projects by artists celebrated for their pioneering spirit of innovation, pushing boundaries, and use of latest technologies. Volte Art Projects' 8000 square foot gallery space is located in Dubai's main cultural district, Alserkal Avenue.
Window Project
X16
TBILISI, GEORGIA
MOSCOW, RUSSIA
Window Project is a contemporary gallery based in Tbilisi, Georgia showcasing works by Georgian and international artists. The gallery is focused on creating long term negotiations with artists, the public, private institutions, and art lovers.
CREDITS —
Excerpts and Writeups
by
Art Dubai
Scenography and Signage
by Sofia Cherkaoui under the studio SSStudio+212, a multidisciplinary studio which practices all areas of design including retail, installation, scenography, furniture object and material experiment, based in Morocco and worldwide virtually.