Art Dubai: Liquid Paradise
The 14th Edition of Art Dubai
April 1 - 3, 2021
Exhibition
Dubai, UAE
Iconic Gate Building at Dubai International Financial Centre
Peninsular Productions is a facet where our organisation works with Exhibitions, Art Fairs, The pocket-sized consultancy has developed a specialisation in curation, insights and artist representation particularly int he topic of the liquid futures and speculative design. We bring insight into art, tropicalities and culture.
Kristoffer Ardeña
Unchalee Anantawat
Maria Jeona Zoleta
MORAKANA
Petros Moris
Ryo Matsuoka
Simon Speiser
Somnath Bhatt
Sven Loven
xlvrbk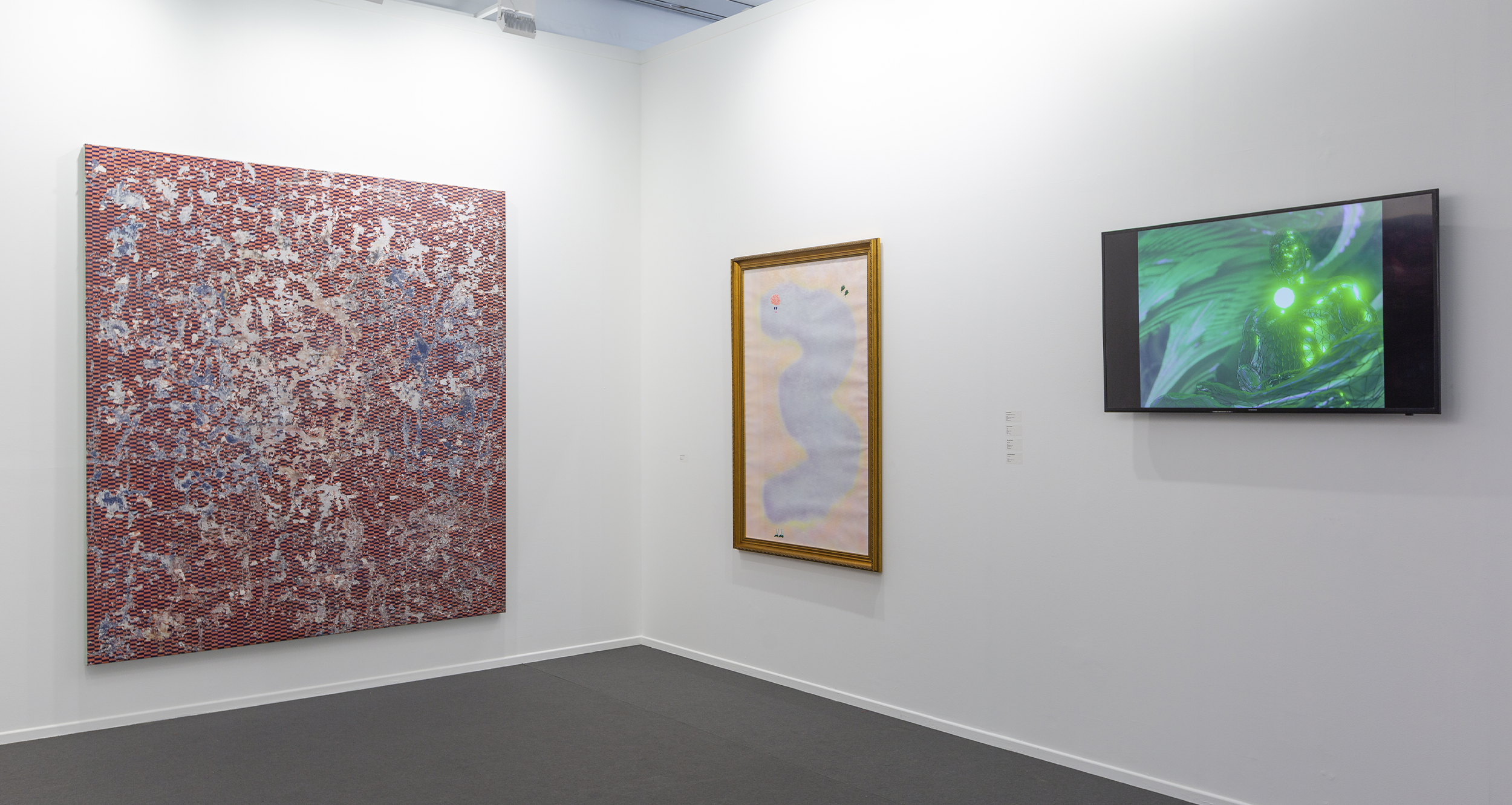 ---
Our presentation for Art Dubai 2021 is called "Liquid Paradise." We find the metaphor ambiguous enough for a wide interpretation where we may envision a multitude of conditions. We recently wrote a piece about the idea of water being used as a signal to look at different futures that exist in our present-day and differ from location to location. Some water tells us of abundance, some water tells us of scarcity, some of the technology, and others of disaster. They all fight to diffuse more broadly into our world for today and tomorrow.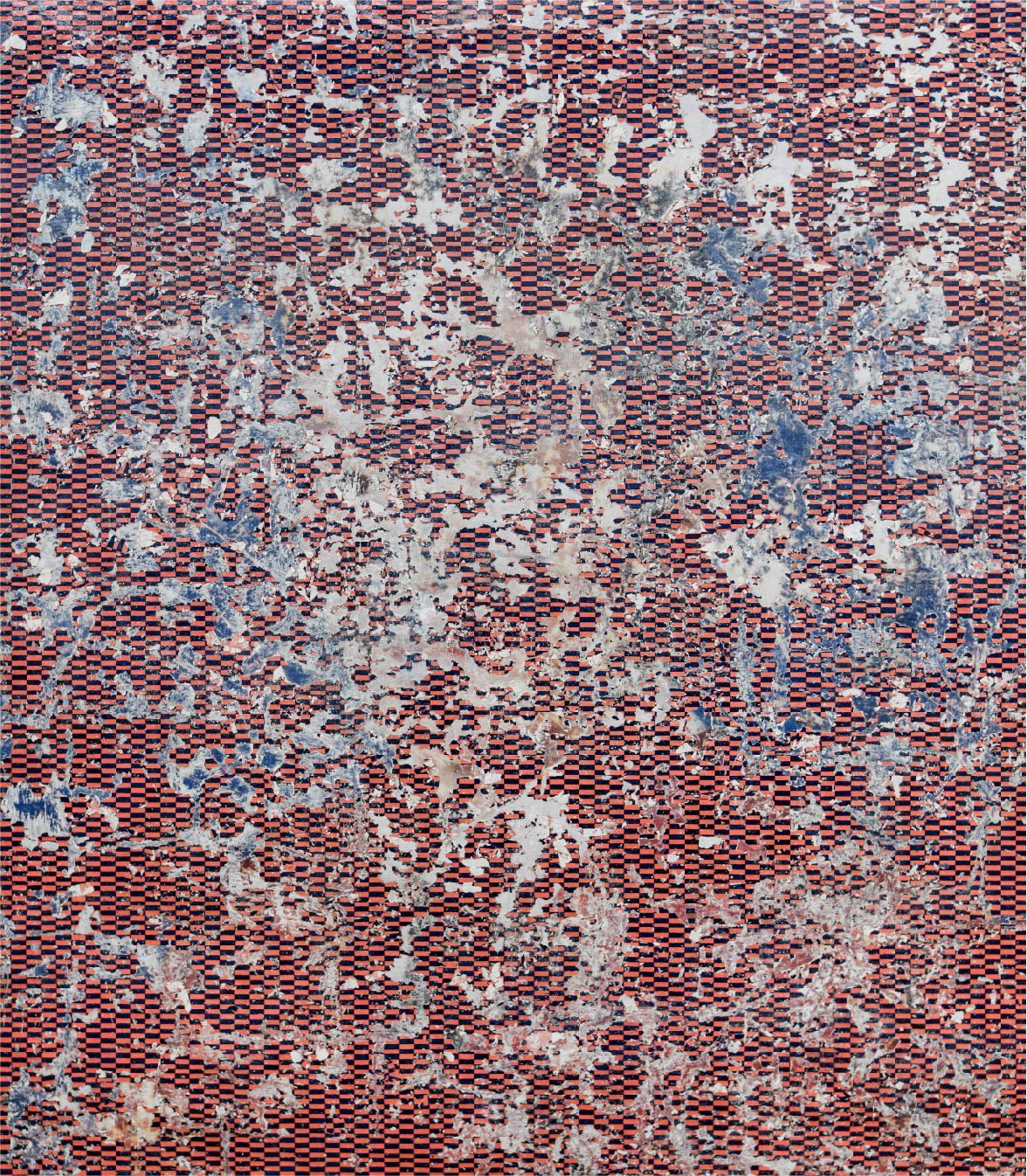 Kristoffer Ardeña
Ardeña lives between Negros island (Philippines) and Madrid (Spain). Individual projects include: Museo Carrillo Gil in Mexico, Selasar Sunaryo Art Space, Ruang Mes 65 and Cemeti Art House (Indonesia), Vargas Museum and the Cultural Center of the Philippines in Manila (Philippines), Centro de Arte Dos de Mayo Museum (Madrid), La Conservera Centro de Arte Contemporáneo in Murcia (Spain). He has also participated in various collective projects, among them the 3rd Bucharest Biennale (Romania), 3rd Guangzhou Triennale (China), Konstholl C in Stockholm (Sweden), Caixa Forum in Barcelona and La Casa Encendida in Madrid, MUSAC in León (Spain), Casino Forum d'Art Contemporain (Luxembourg), Apexart in New York (USA), Museo Ex Teresa Arte Actual (Mexico) and the Museo de Arte Moderno in Medellin (Colombia). He is the founder of MILF (Moving Image Lab Filipinas) curatorial platform and the co-founder of Photoma, an initiative on Philippine contemporary photography.
Unchalee Anantawat
Unchalee Anantawat's practice can be seen as anti-aesthetic. While it is somehow rejecting traditional aesthetic sense, it is on the other hand developing its own unique way of visual composing. She has been working conceptually without proper plan to exercise her artistic freedom, the freedom that she doesn't have to follow any particular process of working, yet to yield the unexpected outcome.
Humour and material are highly important to her works. Inspired by her perception of humour in human made objects which sometimes show weirdly and subtly malfunction or malformation, she tries to deliver those humorous moments with her works. Her usage of material is one of her vehicle to deliver the absurdity, she only selects the material that resonates with her humorously.
Maria Jeona Zoleta
The shift to the year 2000, known by the acronym Y2K, caused some scandalous bugs in the art world. One of them is called Maria Jeona Zoleta, an artist from Manila, Philippines who explores in a furious, off-putting way sexuality, dreams and the perversion of adults and children. Through her daubed, out-of-frame paintings, her do-it-yourself videos, fluorescent sculptures, her digital montages, her Polaroids and her customised t-shirts, the artist unveils an imaginary world which is as colourful as it is harrowing, mingling pop references (from cartoons to children's games) with images from the adult world (from pornography to sex toys).
Maria Jeona Zoleta was born in 1989. She lives and works in Manila, Philippines. After graduating in 2011 from the University of the Philippines (Diliman College of Fine Arts,) she has also worked in tandem with her husband, under the name Duo Bisous Papillon. She founded the Salbahe sa Banyo, an experimental art space in her home and The Possessed Projects, with a group of artist friends in her living-room.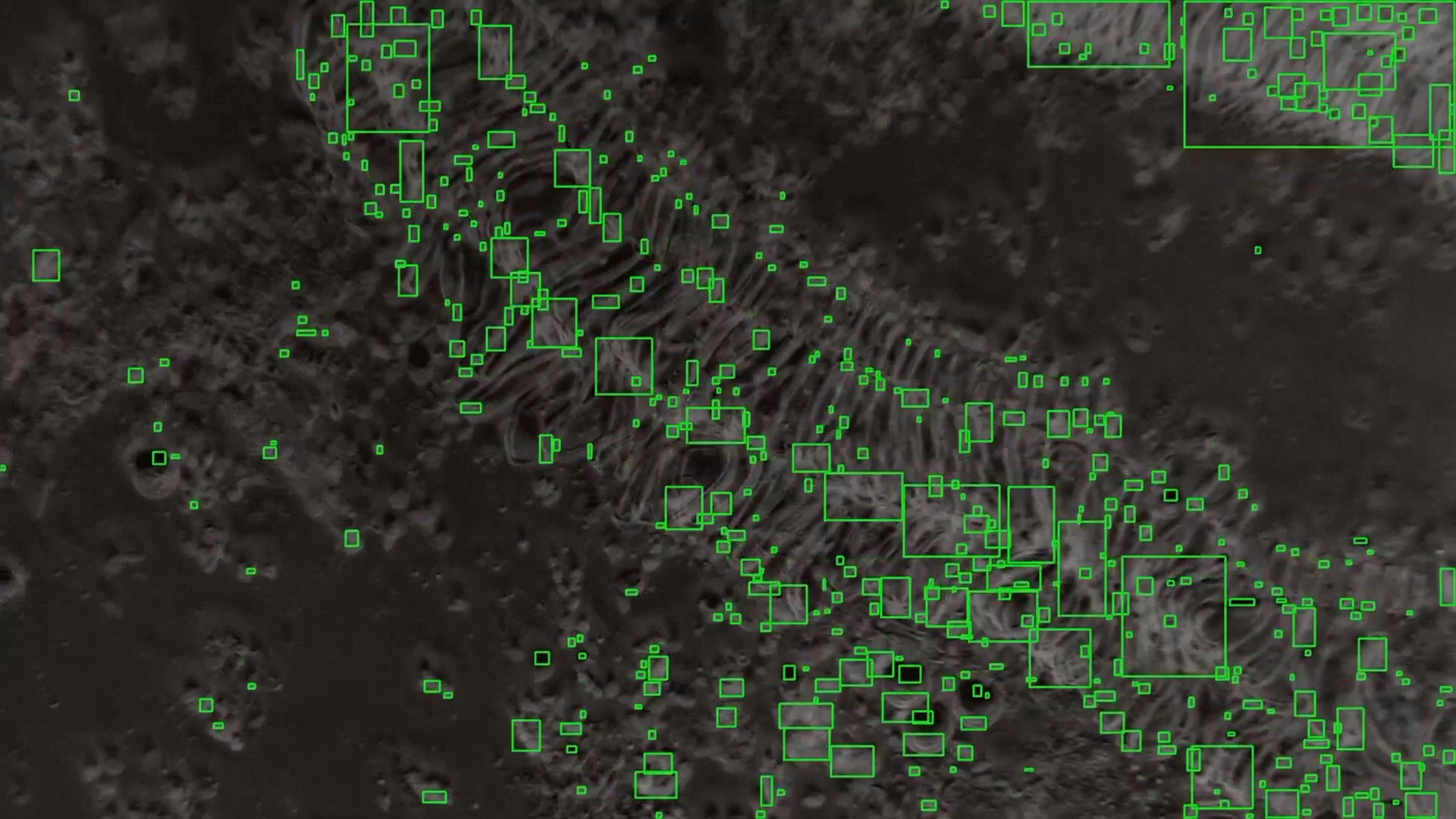 Live from Microworld, 2020 - Digital video, live-streamed performance, Unique, 25:39 minutes
MORAKANA
MORAKANA is a collective practice of Tiri Kananuruk and Sebastian Morales; together they are artists, performers, and engineers with a research and experimentation based practice.
TIRI KANANURUK is a performance and new media artist. She holds a BA in Exhibition Design from Chulalongkorn University in Bangkok, and a Master's in Interactive Telecommunications from Tisch School of the Arts at New York University. Her work explores the manipulation of sound in the context of technological consumerism, examining human relationships through the use of transmitted signals, natural language processing, and bodily movement.
SEBASTIÁN MORALES is a Mexican artist, engineer, and researcher based in NYC. His work delves into technology as a means to question the boundaries of living systems, robotics, and digital culture. Sebastián received a BS in Mechanical Engineering from Illinois Institute of Technology and MPS in Interactive Telecommunications from New York University.
Future Bestiary (Lion III - NFT) Digital HD.mp4, 2021 - NFT, Unique (1/1), 00:50 seconds
Petros Moris
Moris explores the dynamics between manifestations of memory and processes that relate to the pending project of the future. This aesthetic inquiry looks at the stratifications of the material, technological and cultural environments, as well as the fateful interrelations between natural and social phenomena. His practice develops mainly through sculptural production and writing, as well as through a network of artistic, curatorial and publishing collaborations.
Floats, 2019 - VR video, sound, NFT (ED. 1/3), 24:00 minutes, Music by Mobilegirl, Software Architecture by Marcel Karnapke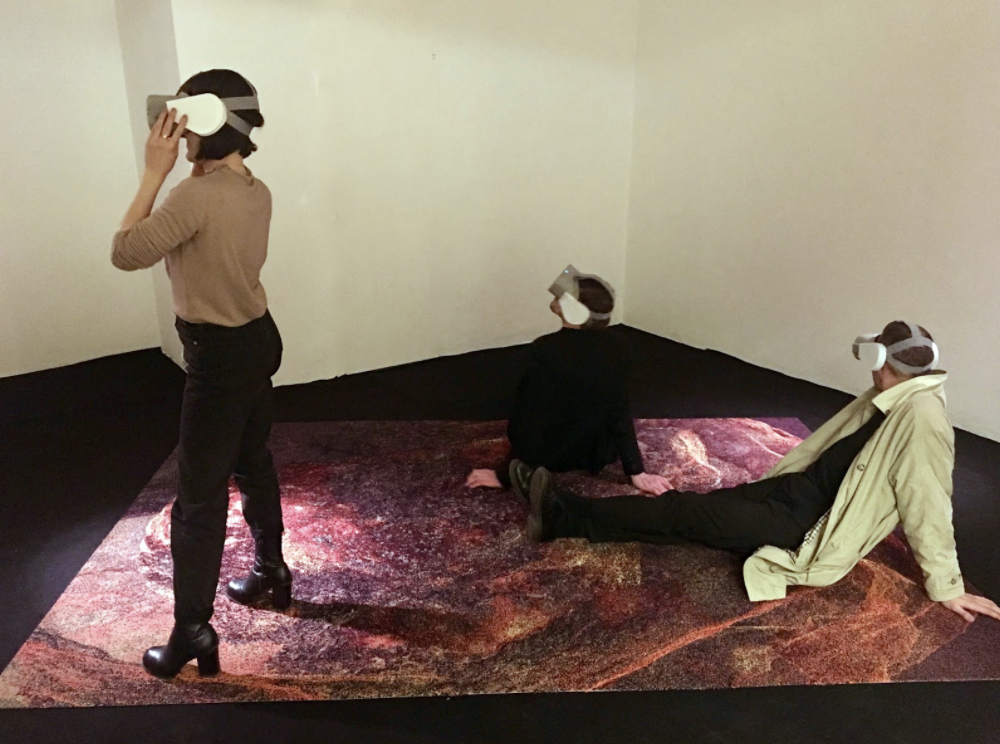 Simon Speiser
Simon Speiser born 1988, studied Fine Arts in ABK Stuttgart and Städelschule Frankfurt, with Christian Jankowski, Alexander Roob, Willem de Rooij, Michael Krebber and Mark von Schlegell. In his practice he develops fictional concepts and ideas that merge nature and technology. This often brings various disciplines into dialogue, ranging from writing, sculpture and installation to printing, video and VR. He took part in several group and solo shows in institutions, galleries and project spaces including the Frankfurter Kunstverein, MMK Frankfurt, CAC Quito, Oracle Berlin, Croy Nielsen, MMCA Seoul and Robert Grunenberg.
Apparition, 2021 - Digial .mp4 file, nft, Unique (ed. 1/1), 00:58 seconds
Somnath Bhatt
Somnath (b. 1994) was born and raised in Ahmedabad, Gujarat, India. He has had his works shown at ICA, London, Institute of New Connotative Action, Seattle WA, Lewisham Art House, UK, Wrong Biennale Oslo, Norway, Welcome to Junior High in West Hollywood, CA, RISD Museum in Providence, RI, Resort Gallery, Baltimore, ICA Philadelphia, Art Week Dubai, The Yale Odd & Ends Book Fair, and New York Art Book Fair, MoMA PS1, Brooklyn Art Book Fair, NYC.
Sven Loven
(b. 1979 in Stockholm, Sweden. Lives and works in New York). Studied at The Cooper Union in New York City. Recent presentations of his work include group shows in Mexico City, Tokyo, Copenhagen and New York. Solo shows include: Christian Andersen, Copenhagen, 2017, Magenta Plains, New York, 2017 and Jan Kaps, Cologne, 2017. His latest work revolves around an esoteric study of demonology and exploration of contemporary visions of hell. An upcoming exhibition of this body of work will be held in New York City in 2021.
The Sower, 2021 - Digital HD .mp file, 0:23 seconds
xlvrbk
Xlvrbk is an experimental digital artist based in Cebu, Philippines. Exploring the edges of digital art, from VR, 3D, video art and sound design. Currently experimenting with the distribution of digital art assets using blockchain technology through non-fungible tokens (NFT).