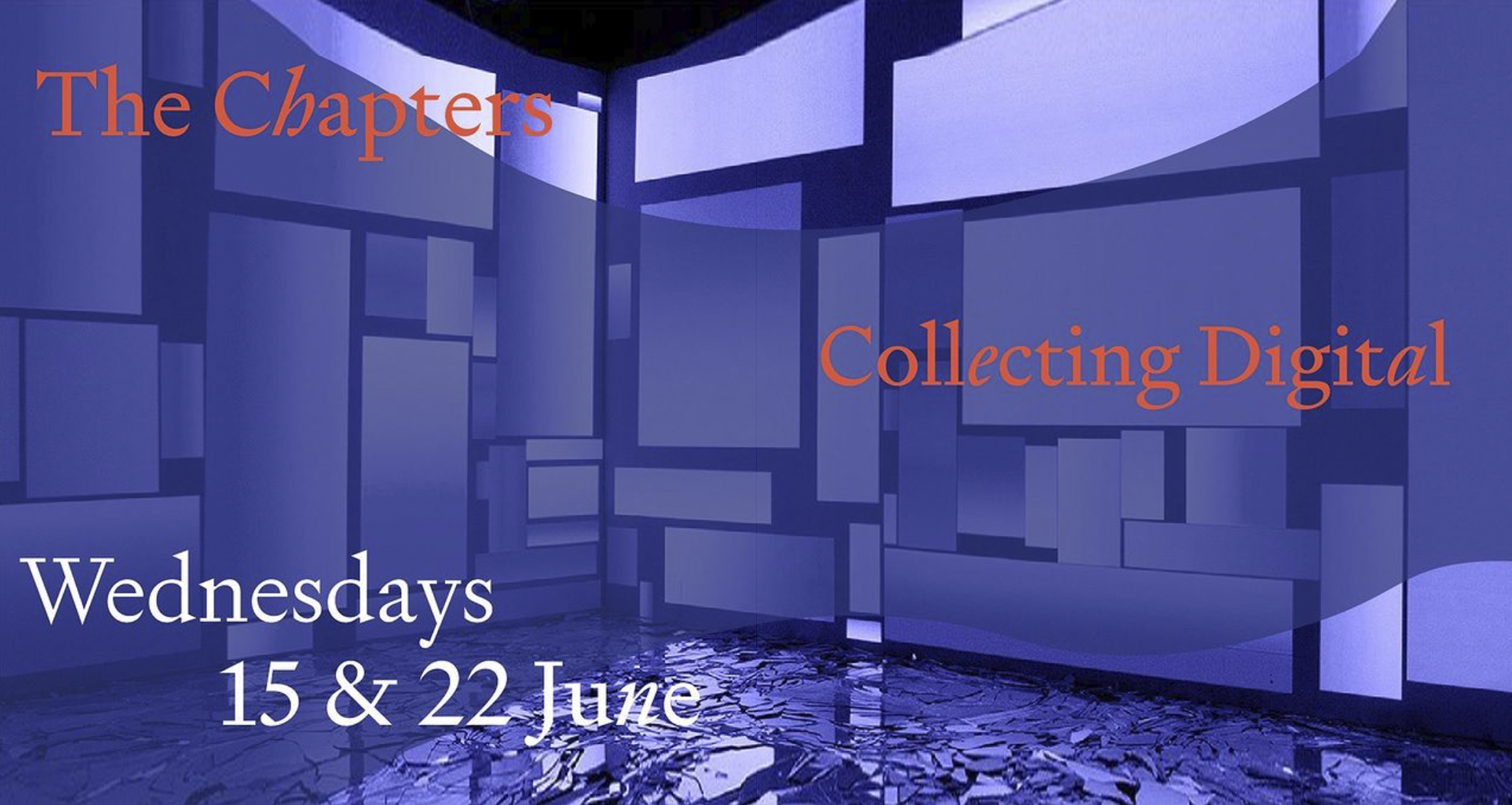 ---
In two 90-minute sessions, The Chapters: Collecting Digital dove into the digital realm as the genre of new media has wrapped itself around an exciting collecting technology: NFTs.
Part 1 / 15 June 2022
The first session, explored a brief history of digital art and its transition to the blockchain. The coverage included values that underpin the current NFT movement, its foundations in cryptocurrency and game economies.
1-1:30PM / 7-7:30PM — A Brief History of Digital Art by Christina J. Chua.
2:30-3:30PM / 8:30-9:30PM — Introduction to Digital Assets by Christopher Fussner
What is Bitcoin?
What are tokens?
How do I buy and store cryptocurrency?
What are NFTs' historical context in game economies?
And essentially, what is a NFT?
Part 2 / 22 June 2022
The second session examined different NFT verticals not just in art, but also fashion, gaming and finance, as well as strategies for navigating and collecting within these ecosystems.
7:45-8PM — Recap with Christina J. Chua.
2-3PM / 8-9PM —
Ecosystem Exploration & Strategy by Christopher Fussner
Art and NFTs
Gaming and NFTs
Finance and NFTs
Fashion, Music and NFTs
Tools, frameworks and strategies to navigate the space
3-3:30PM / 9-9:30PM — Wallet Workshop by Christopher Fussner
Where do I find NFTs?
How do I buy one and set up a wallet?
Best practices for digital asset custody